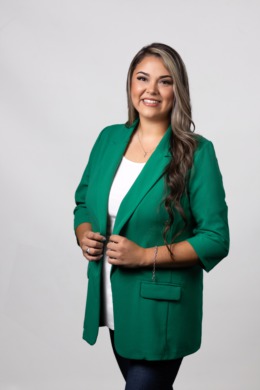 Alexis, a true Texan at heart, was born and raised amidst the beauty of country living. Her love for the Lone Star State and her deep-rooted connection to the land inspired her to embark on a journey into the world of real estate. Driven by her passion for helping others, Alexis pursued her dream of becoming a real estate professional. She took the first step towards her career by obtaining her real estate license at Tyler Junior College, where she honed her skills and knowledge in the industry.

As life unfolded, Alexis was blessed with twin boys, adding even more purpose and motivation to her endeavors. In 2021, she made a significant milestone by purchasing her very own home, which solidified her belief in the power of homeownership as a foundation for building dreams and creating cherished memories.

With a heart full of compassion and a genuine desire to assist others, Alexis is on a mission to guide individuals and families towards achieving their real estate dreams. Whether it's helping clients find their dream homes or facilitating the sale of their properties, she approaches every transaction with dedication and expertise.

Alexis's friendly demeanor and strong work ethic have won her the trust and admiration of her clients. She understands the importance of finding the perfect match between people and their homes, and she goes above and beyond to make that vision a reality.

As Alexis continues her journey in the real estate world, she strives to be the go-to person for all property-related needs in her beloved Texan community. Her dedication, warmth, and expertise make her a true partner in the pursuit of finding that special place called home.