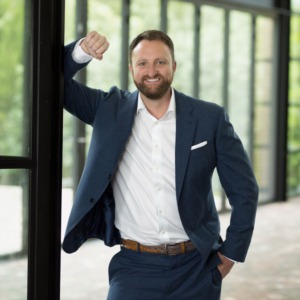 When you have roots in a community, you love to help it grow. Mine run deep. The East Texas area has been my home since birth, and I can't imagine living anywhere else. Around 10 years ago, I chose real estate for my career and it quickly became my passion.
Buying or selling a home is among the most important events in the life of any family or individual. That's why I find it so gratifying to provide real help to people going through that process. I believe the key to success is to really get to know my clients and their unique needs. I enjoy learning about them because I genuinely like people and want the best outcome for them. To me, it's vital to figure out the challenges they face and how to meet them most effectively.
In 2020, I was inspired to create a company that thinks progressively from a marketing and branding perspective. A departure from the traditional "cookie-cutter" approach to selling real estate. I wanted the company to focus on how things are from the perspective of the clients in order to do whatever is in their best interests. I wanted a company that was truly enmeshed in the community it served, and that's how Dwell Realty came to be.
I know you have a lot of choices when it comes to agents and companies, and I so appreciate the opportunity to consult with you on this important life decision!
Call or text today for a market evaluation of your current home, or for a list of homes that fit your specific search criteria.