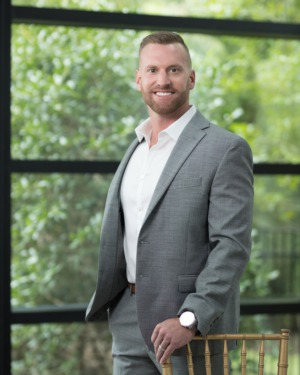 Jake Ashley is a dedicated and experienced professional who is proud to serve his community in East Texas. Born and raised in Texas, Jake has deep roots in the area and is passionate about helping his clients achieve their goals. He is happily married to Kaylee, and together they enjoy spending quality time with their son, Kace Cooper Ashley.
Jake's educational background includes graduating from Gilmer High School and obtaining a bachelor's degree from the University of Texas at Tyler. During his time at university, he excelled both academically and athletically, playing baseball for four years. Jake's commitment and drive on the baseball field transferred seamlessly into his career path.
After completing his education, Jake embarked on a career in physical therapy, where he spent several years helping clients in the Greater Tyler area reach their maximum potential. His dedication to his clients' well-being and success made a lasting impact.
In 2020, Jake transitioned into the real estate industry, bringing with him his passion for helping others and a determination to deliver exceptional results. In his first year as a real estate agent, he was recognized as the "Rookie of the Year" for his outstanding achievements. Building on his success, Jake was honored as the "Rising Star in Real Estate" in 2022, having closed over 40 properties in a single year.
To further enhance his skills and expertise, Jake pursued and completed his Accredited Luxury Home Specialist designation. This additional qualification has equipped him to handle complex and intricate real estate transactions with confidence and proficiency.
Whether you are buying, selling, leasing, or seeking advice on real estate investments, Jake is committed to leveraging his knowledge and putting in 100% effort to achieve the best possible outcome for his clients. His dedication, experience, and track record of success make him a trustworthy and reliable partner in the real estate process.