Jonathan Whitehurst
Realtor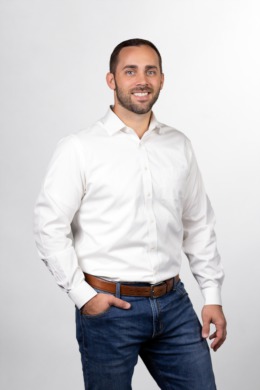 Jonathan is a born and bred Texan with roots in the East Texas area. He knows home is where the heart is. He shares a strong family bond and wants to help you find the perfect home where your family can make memories that will last a lifetime. From the first phone call to the closing table, you can count on Jonathan to be available any time of day, show you as many houses as it takes, and work to negotiate on your behalf, with the price you are comfortable selling your beloved home or investment.
Whether you're buying, selling, or investing, Jonathan will do whatever it takes to get the best deal for you while giving you the best experience. Finding the perfect home takes time, and he will work with you to find just what you are looking for without pressuring you to make hasty decisions you may regret. Jonathan's goal is to make friend-relationships with his clients so you will leave 100% satisfied with not only his service, but your dream home. The decision to buy or sell a home is too important for you to be treated any differently.
As far as what Jonathan has done and who he is: Jonathan graduated from The University of Texas at Tyler with a degree in business management. He was employed by Trinity Mother Frances Hospital for 5 years as a Senior Performance Improvement Analyst. Working in the hospital setting gave him a greater appreciation for what people need and want in their lives. Jonathan is detail oriented, and in the real estate market, that is a plus. He met his beautiful bride, Courtney, while living in Tyler. She is an incredible Physician in Longview. They are blessed to live in and serve people, in very different ways, right here where they grew up.
You can expect professionalism and respect from Jonathan. He will never be pushy or try to coerce you into making a quick decision. Five words you can count on from Jonathan are integrity, commitment, honesty, hard-working, and sincerity. He looks forward to meeting your family and getting to know you better. There is no time like the present! Give Jonathan a call and get started!