Laura Curbow
Operations Manager/Realtor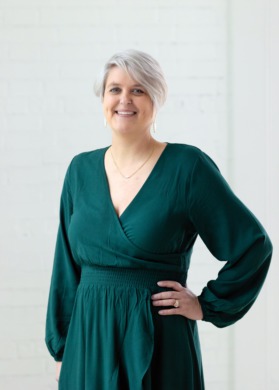 Laura Curbow, a native of Tyler, Texas, was born and raised in this vibrant community. Married with three grown children, Laura's life has been centered around family, a source of both joy and stability.
Professionally, Laura dedicated a substantial portion of her career to the real estate industry. With years of experience as an escrow assistant and officer, she garnered extensive knowledge in title work, becoming a valuable resource for her colleagues. Laura found fulfillment in training new agents, sharing her insights, and contributing to the overall growth of the team.
Equipped with a real estate license, Laura transitioned into a leadership role. Currently serving as the Director of Operations at Dwell, she applies her wealth of knowledge in title work and real estate transactions. In this capacity, Laura oversees operations, mentors team members, and guides them toward success.
Navigating the dynamic real estate environment as the head of operations at Dwell is both challenging and rewarding for Laura. Her commitment to excellence, coupled with a genuine passion for the industry, propels her to contribute to Dwell's success and foster the professional development of her team.
In all aspects of her life, whether fostering family bonds, sharing professional expertise, or leading operations at Dwell, Laura approaches each day with a dedication to integrity, hard work, and the pursuit of excellence. With a strong foundation laid in Tyler, Laura eagerly anticipates the ongoing journey, both personally and professionally, that lies ahead.