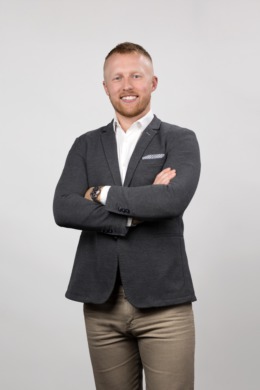 As soon as you meet Ronnie and hear him speak, you'll notice he's not your typical East Texan. Born and raised in England, Ronnie moved across the pond and settled in the Tyler area after getting married to his wife, Gracie, who he met while studying in the US. He is now proud to call himself a British Texan!
Ronnie has always felt a strong urge to serve his community. He became a police officer after high school and continued to serve in that role while obtaining his undergraduate degree at University. He brings this call to service, combined with his passion for people, to his role as a real estate professional. 
Despite not being an East Texas native, Ronnie makes up for that with his work ethic, drive (and British accent!) Ronnie's strive for constant self-development and lifelong learning helps keep his real estate knowledge and skills sharp! You can have confidence that Ronnie will work day and night to help your real estate transaction run smoothly and to walk with you through every step of the way.
Whether buying, selling, or investing Ronnie understands how important and personal this decision is to you. When you work with Ronnie you will feel like you're working with a friend or family member. Ronnie always keeps your best interest at heart and puts 100% effort into every transaction to provide the top tier results you expect and deserve. 
To see how Ronnie Withers can help you, and to make a new friend, reach out today. You'll be glad you did!